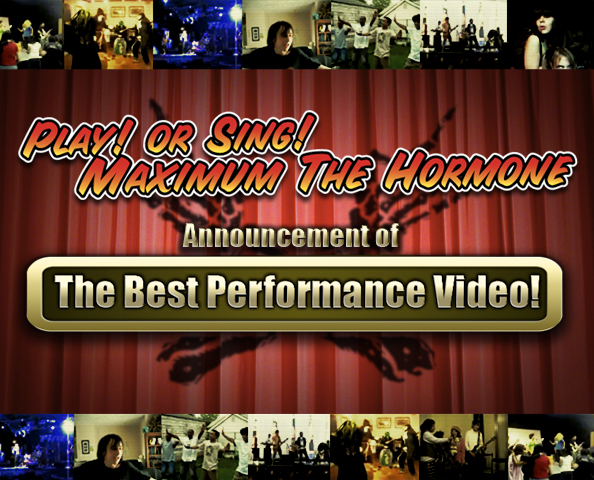 This is the best video chosen by MTH members and MTH fans!!

Contributor:
Raf

Country:
Australia
Number:
「F」
---
These are the ones missed the title but are highly valued performances!
Contributor:xhardcorepatox
Country:Mexico
Number:

Zetsubou Billy

Contributor:DavidSinRocks
Country:

Switzerland


Number:

ROLLING1000tOON

Contributor:

Daan
Country:Brazil


Number:

Ningenenpi
MTH members said
"We are impressed to know that there are that
many people who support our band all over the world!"

We really would like to thank all the MTH fans who entered your video to this competition!
As our "drummer, female vocal and sister", Nao is pregnant, MTH is still in hiatus
but MTH is looking forward to performing in front of MTH fans all over the world!

So we close the application for this competition.
Keep checking Maximum The Hormone Official Website! Thank you!!
Copyright(c)2010 Nippon Television Music Corporation. All Rights Reserved.